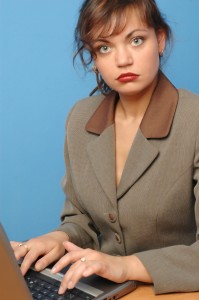 Tips for Starting a Traditional Coaching Practice
Are you thinking of becoming a certified life coach and starting a traditional life coaching business that focuses coaching people one-on-one?
Are you looking forward to quickly replacing your day-job with your life coaching business?
If you have answered yes to either of these questions, there is something that you need to hear before you go any further:
The dirty little secret in the industry is that most coaches do their life coach training and get their life coach certification and never actually get a coaching business off the ground!
It's sad, because in many cases, these people are talented life coaches, but they are just not great at business. They start out with unrealistic expectations of what their business will achieve in the first year, fanned by the over-the-top enthusiasm and salesmanship of coaching schools. They waste critical start-up money on things that they don't need until they have 200+ hours of life coaching experience under their belt.
The good news is that starting a life coaching business is actually easy and affordable if you know what to focus on. After making many mistakes starting my own life coaching business and wasting lots of money, I am happy to show you how I would start my business now, if I were able to do it all over again.
Don't give up the day job just yet
I hear stories about coaches, and I am one of them, who give up their day job and decide to coach full time. This is a great idea if it inspires you and you have a second income to live on while you build up your business. If you are thinking of giving up your day job and you do not have a second income to live on, I highly recommend that you consider taking a part time job while you build your business. This will help you pay your bills and keep food on the table.
There is literally nothing more unattractive to potential clients than a hungry life coach! Plus, by being responsible and realistic in your business, you are setting the right example for your clients.
Get the professional advice you need but stick to the basics
It is important to check with accounting, bookkeeping, legal and insurance advisers to make sure that you are in compliance with the rules and regulations for small businesses within your country and region. In many cases you will probably get one free or low cost initial interview to discuss your needs.
Tell them that you are starting a life coaching business, are coaching a handful of clients for money and expect to earn X amount each month (number of clients per month x the session rate). Don't be embarrassed if it is a low amount, this could even qualify you as a hobby and reduce your tax and insurance obligations. Besides, we all have to start somewhere!
One mistake I made when I started out was spending about $600 on intellectual property advice in my first financial quarter. The investment was a total waste of money because once I had completed 200 hours of coaching, my business ideas were quite different, so, the legal advice I needed was different.
On top of that, my legal bill ate up money that I could have used could to keep me from going back to a normal day job for another 1-2 weeks. Two mistakes like this and I've lost  a whole month's income that I could have used to build my business!
Build your brand on a shoestring
I cannot think of one life coach in my coaching class (of about 30 students) who is still running the same business 5 years later and I'm confidently guessing that 9/10 are not even in the coaching business any more. So don't invest money on logos and branding until you know you are here to stay.
For now, just use your name and create a simple website and business card for free.
Here's how to do it:
Create a website for free
These days you need a basic web page because it tells the world what you do and is more cost effective and flexible than printing. You can get a website for free in a matter of minutes by visiting www.wordpress.com.
Keep it simple. Find out how to add pages and ignore the rest. Make sure you have the following 4 pages on your site: About you, your product list, benefits of working with you/a life coach, your contact details. Keep it simple.
Get a business card for free
For now all you need on your card is: your name, your title e.g. "Life Coach", your mobile/cell number, your website address e.g. "www.YourName.wordpress.com".
Get 250 business cards for free from www.vistaprint.com. Yes, they do it for free, plus postage. The catch is that Vista Print adds a small promotional slogan on the back of each card.
When you are starting out it pays to be frugal. People really don't care about your card anyway. They are either interested in you or they are not – your card is not going to make a difference. Think of your first business card as an easy way to give out your contact information.
Design a seamless client management system
Having an end-to-end system in place for managing a client, from your first meeting with them through to the completion of a coaching program with you, is like having an extra boost of confidence up your sleeve. Clients are impressed when you have structure supported by documentation. They feel that you know what you are doing and are professional.
I have to admit that, in the beginning, I had bits and pieces for my clients but didn't combine everything into a smooth client management system until probably my second year! It would have saved me a lot of heartache if I had just sat down, documented a simple process and used it consistently with all of my clients.
If you want to see a list of tools and templates I use in my client management system, check out our Coaching Starter Kit and feel free to borrow ideas.
Build relationships with well-connected people who like and trust you
If you want to build a business that involves one-on-one life coaching, then you need to meet people and form trusting relationships with them. The secret to building business relationships is not about how many people you meet and give your card to. It is about knowing a handful of well-connected people who like and trust you.
A great way to build this sort of relationship for a life coach is to commit to a networking group like Business Network International (BNI) because you are forced to have the discipline needed to form trusting business relationships. If you are just starting out as a life coach and are not sure of your niche I would highly recommend joining a BNI chapter in your area. You will befriend business owners who know people who need your services. However, if you are coaching a niche group like doctors or accountants, then you should become a member of the networks of your industry instead.  BNI is mainly a gateway to small business owners and their contacts and is not going to be focused enough for your needs.
Concluding remarks
In conclusion, if you want a good start to your life coaching career, start a simple, low-cost business that will help you get 200+ hours of life coaching under your belt. If you can pull that off, you will prove that you have the strength and commitment needed to succeed in the industry and take your business to the next level. You will also save yourself the heart ache and headache that happens when you try to do too much at once.
If, on the other hand, you want to build an online,  lifestyle coaching business from day one the recipe for success is a bit different. If that sounds good to you, please read this.
Save Time and Money with Our
Professional Coaching Tools
Get Your Free Coaching Tool Samples Here