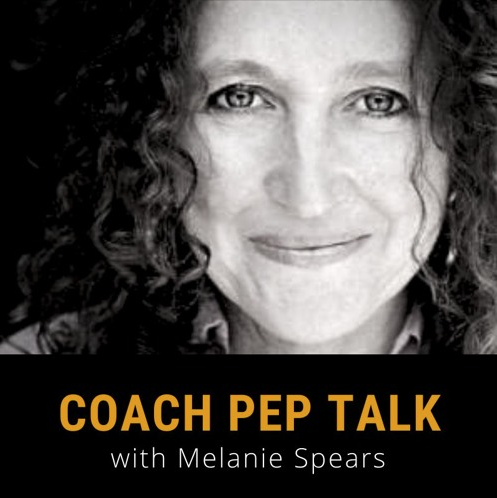 Don't Bother with New Year's Resolutions (with Melanie Spears)
I LOVE Melanie Spears!
She's best known and loved around the world for her bestselling Gratitude Diary, but she's also a transformational teacher, healer and leader. A POWER HOUSE to keep your eye on!
She and I have been cooking up some wonderful things together for the past few months. And I have to say that working with Melanie has been a revelation for me personally.
She's a business woman who works in a feminine way – that I admire. She's creative, spontaneous, powerful, and gets results. But the biggest stand-out for me has been is how she's totally at home with authentic self expression – she accepts emotions (hers, mine and everyone else's) – without judgement. It's so freeing to work in total transparency, love and mutual respect. Don't you think?!
In this EPISODE of Coach Pep Talk, Melanie and I talk about New Years Resolutions, specifically why she thinks they don't work and what we should be doing instead.
References:
Grab a Gratitude Diary for yourself!
Buy a copy of The Surrender Experiment by Micheal Singer
Would you like to listen to more episodes of Coach Pep Talk?
Hit the ground running with these 5 Simple Tools