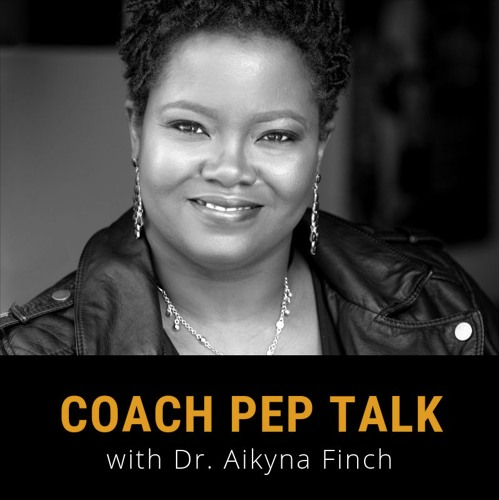 Showcase Your Coaching on Linkedin (with Dr Aikyna Finch)
Dr. Aikyna Finch is a walking encyclopedia on all things social media.
She's a Podcaster, Social Media Coach, Speaker, and Author who's also a contributor for Huffington Post, Goalcast, Forbes and Thrive Global.
I first discovered Dr. Aikyna Finch through her AWESOME the Social Power Summit, which she founded for Women in STEM and People of Color in Social Media to have a platform where they can shine. I've been following some of the stars from last year's summit and WOW – they are doing it differently and shining bright!
So, although there are many topics I could interview Aikyna on – we settled on a nice practical one for starters – How to showcase your coaching business on Linkedin.
My favorite part of the interview is when Aikyna tells us EXACTLY what to do in 20-30 minutes a day to best capitalize on the amazing Linkedin platform to gain coaching clients.
Enjoy the show!
Show Sponsor – Life Coach Office
Let us do the tech for you – easy to use online coaching client management platform
lifecoachoffice.com
Learn more about Dr. Aikyna Finch
aikynafinch.com
Would you like to listen to more episodes of Coach Pep Talk?
Hit the ground running with these 5 Simple Tools