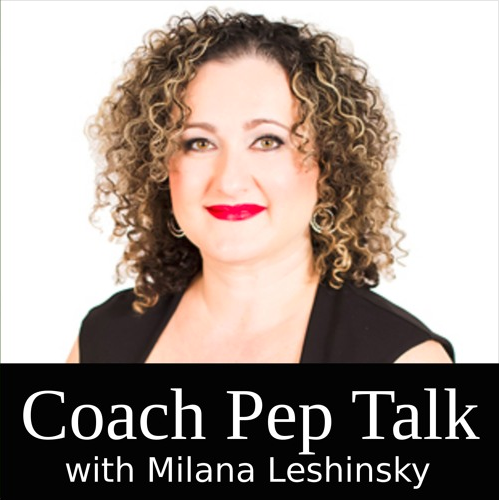 Finding Simplicity in Your Coaching Business (with Milana Leshinsky)
In EPISODE 17, Milana Leshinsky, the founder of a million-dollar coaching and information business empire talks about her relatively new quest for simplicity in business. Looks like we CAN have it all – lifestyle, money, meaning and fulfilment, IF we are willing to keep it simple.
Links:
Show Sponsor – lifecoachoffice.com
Unique Marketing Personality Test – www.uniquemarketingpersonality.com
Simplicity Business Assessment – www.simplicitycircle.com/getstarted
Simplicity Principle Ebook – www.simplicitycircle.com/
Milana's Music – www.Milana.com/blog/music
Would you like to listen to more episodes of Coach Pep Talk?
Hit the ground running with these 5 Simple Tools