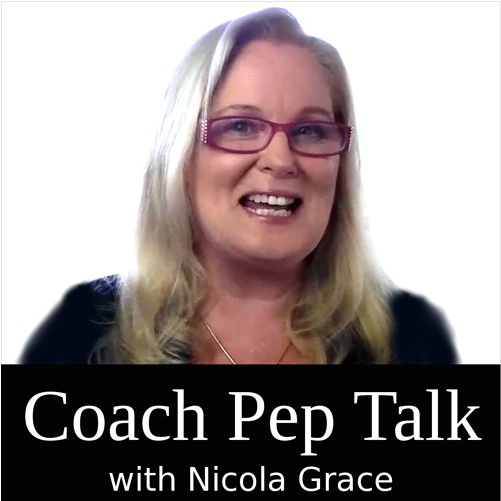 Discovering Your Divine Coaching Mission (with Nicola Grace)
Have you ever felt that your coaching business isn't flowing as smoothly as it should?
If so, it could mean that you need to dig a bit deeper into your business mission and get it even more in tune with your divine purpose here on earth.
Just imagine how your life and business will thrive when your business is totally congruent with your life's purpose!
This episode of Coach Pep Talk will help you understand and tap into your life's purpose and translate that into business success.
If that sounds good to you, I invite you to listen to the amazing discussion I had with the very talented coach/author/speaker, Nicola Grace, on finding your divine coaching mission.
Links from the show:
Try Life Coach Office – www.lifecoachoffice.com
2017 Edelman Trust Barometer – www.edelman.com/trust2017/
Rich Dad, Poor Dad – en.wikipedia.org/wiki/Rich_Dad_Poor_Dad
Sign up for Nicola's free Mission Mojo course – nicolagrace.com/Mission-Mojo-Course/
Would you like to listen to more episodes of Coach Pep Talk?
Hit the ground running with these 5 Simple Tools