Tools & Support for
Life and Business Coaches
Tools & Support for Life and Business Coaches
The World Needs Your Coaching
Coaching Creates Good Karma
We believe in the transformational power of coaching and the good Karma it spreads.
Each coaching business starts it's own ripple effect – making the world a better place.
We love being a part of the cycle.
Systems for Your Coaching Business
Highly recommended.
Thank you for the templates!! I just wanted to let you know how helpful they were! I highly recommend them to any coach starting out. It is in my opinion worth the small investment! Thanks again.
Awesome tools.
I just wanted to thank you for the awesome tools Universal Coaching Systems has provided me with for working with my clients. I recently did a workshop using the Pathfinder Program and many of the participants left with a renewed sense of who they are and definitely have a plan of action for moving forward in life. Thank you for providing such a wonderful resource to help those find direction again in life.
A very worthwhile investment.
"Benay creates a wonderful, supportive, and safe space for participants to create momentum and integrate goals. As a result, I was able to develop a structure around my coaching business, better connect with my niche while staying focused on my specific goals. She also encouraged me to focus on the intangible aspects of developing a business that leads to tangible results, such as sharing more of myself, being more vulnerable and relatable. A very worthwhile investment. Thank you Benay! "
Enabled me to keep moving forward.
"As a result of being part of the Online Coaches Roundtable, I grew as a person and became more confident in my ability as a coach and coaching beyond the face to face. Connecting with other like minded coaches gave me the encouragement and accountability to keep going, to broaden my perspective and to bring a new focus to my coaching.
The group has enabled me to keep moving forward, to have the confidence to build the business into an online business, and to bring in new ideas, whilst staying accountable through the set goals and weekly activities."
Opened up huge potential for my coaching business.
"Life Coach Office has opened up huge potential for my coaching business. Now, I can spend LESS time and deliver MORE content to MORE clients."
The Latest From Our Blog and Podcast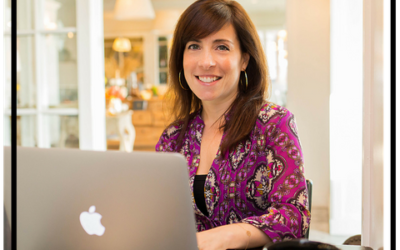 Jana O is a Content Manager and Pinterest Strategist who certainly walks her talk.
In fact, it's because of her own exceptional Facebook posting that we met in the first place.
The high quality of her posts and the value she consistently shares about the power of Pinterest to generate leads really got me curious.
I wanted to learn even more about how the platform could be used to help coaches organically grow their client lists.
In this interview Jana demystifies Pinterest and shares the three most important success factors for using Pinterest strategically to grow our coaching businesses.
Enjoy!
read more
"Your successful coaching business is not a destination. It's a way of life." – Benay Dyor
Save Time and Money with Our
Professional Coaching Tools
Get Your Free Coaching Tool Samples Here