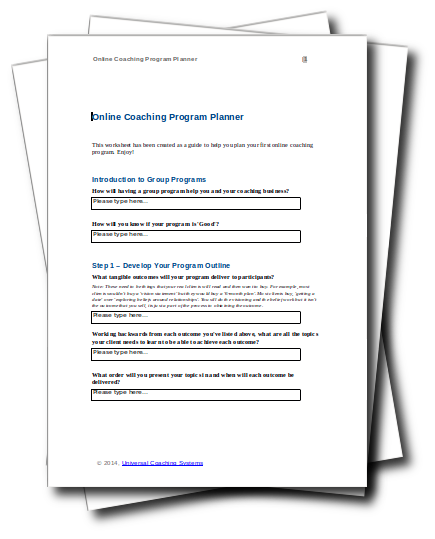 Hi!
Thanks for reading my ICN article on How to Create your First Online Coaching Program. I hope you found it useful!
To grab your copy of the Free Planner, just enter your name and email address below.
Once you've subscribed you'll be emailed your Free Planner, plus you'll get a heads up when we publish a new article or launch a new great coaching tool (1-2 times a month). Unsubscribe at any time or stay with us as long as you like!
Enjoy!


Happy Coaching,