For scheduling your Fast-Track Call with Benay Dyor
What to Expect in Your Fast-track Call
Benay will guide you through a few things in this 30 minute Fast-track Call:
First she wants to get to know you. She'll ask you about your coaching journey so far – What training have you done? Why coaching? Who are your here to serve? Etc.
Next, you'll explore your coaching business – Where is it now? Where do you want to take it?
With that information Benay will be able to give you her recommendation on the #1 thing you must focus on NOW to fast-track your coaching business.
Before you go, I want to tell you more about the Coach Changemakers Academy!
Why I Created the Academy...

A Coaching Business Incubator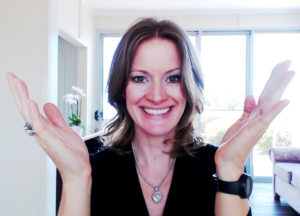 As the coach guardian, it's been my mission create a safe ecosystem for coach changemakers that cuts out all the noise and teaches you how to build your online coaching empire from the ground up in a simple, strategic and sustainable way.
I am a connector and a collaborator who loves facilitating small teams to a common goal. So I've put together a small team of experts to cover each piece of the puzzle.
I've also designed this course to be an intimate group so that each meeting is personal, fun and something that all of us look forward to attending each week (my mastermind groups run this way and I think it's the best way to build business!).
Get to know your mentors as real people (pedestals not allowed – lol!).
1
Create a signature program you get known for and your ideal clients love to buy.
2
Set up your system for generating leads when you need them.

3
Build a sales funnel that helps you convert leads into paying customers.
A complete program that can get you from zero to a full-blown coaching career.
"Before I joined the Academy I had been trying to work on my coaching business for the last year really, and hadn't made much progress. I felt overwhelmed and didn't know  what to work on first. Plus being the perfectionist that I am, I would waste hours just trying to make the simplest thing perfect. 
I felt like I was failing and was going to fail at that coaching business because I didn't know how to get started.
The Academy has been this great force behind me, getting me to move forward despite my perfectionist tendencies and giving me the structure I was lacking before.
I value the investment I made in the Coach Changemakers Academy and  I want to get the most out of it. So, I don't allow myself to get behind with the course and I'm learning that done is better than perfect every time. 
I'm also learning how all of it is an experiment and that I can improve every part as I'm going along and testing what's the best way to get the results I want. 
Benay and the experts she hired to teach us each module have been invaluable. I'm learning sooooo much. Even more than I was hoping for. Benay knows her stuff when it comes to coaching and having a coaching business and then she brought along these masters to teach us about marketing, Funnels, Facebook ads, etc… 
The Academy is truly a complete program that can get you from zero to a full-blown coaching career. 
Since joining the Academy, I've set up my entire business! From having a great signature program to having my website up. From making videos to setting up successful Facebook ads. All those pieces of the puzzle are falling into place for me. I'm establishing my name as an expert in my field and I'm having a great time doing it too!
I feel so much enthusiasm and hopefulness for the future. I feel like no matter what, what I learned here can help me in any other pursuits I choose to follow. The future is looking so good and so bright, I just can't stand myself!"
Sylvie Hebert