Steal our coaching tools and use them
in your coaching practice.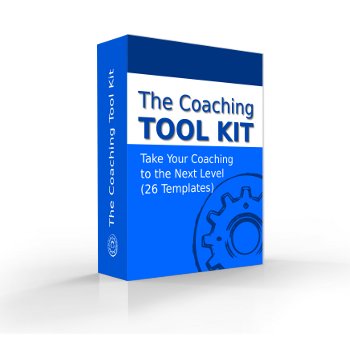 The Coaching Tool Kit comprises 26 invaluable coaching tools that you can re-brand and use with your clients.
Including:
Specialized Life Coaching Worksheets – 8 worksheets covering the most common life coaching topics e.g. values, beliefs, goals, etc.
Business Coaching Tools – 5 tools that elicit essential foundational material that every successful business should have
Advanced Coaching Models – 7 advanced coach questioning models to help you guide your client to solutions
360° Feedback Assessment – All you need to run 360° Feedback Assessments as a part of your coaching practice
Coaching Journal – An essential item to give to all of your clients so they can get the most out of each session
What's inside: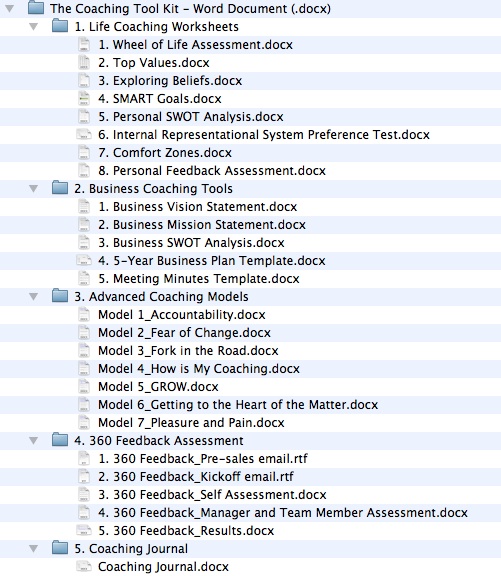 More about each set of tools…
Specialized Life Coaching Worksheets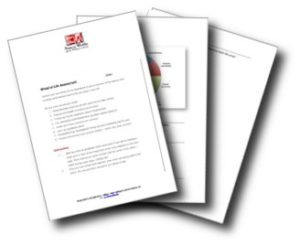 Why should I use life coaching worksheets?
Life coaching worksheets help your client move forward fast on foundational coaching topics like values, beliefs, goals, work/life balance, etc. When your client completes a specialized coaching worksheet out of session it means she gets an additional opportunity to learn even more about herself and experience the added value of your coaching program.
When should I use life coaching worksheets in my practice?
We use worksheets as a bonus to a coaching session and give them out as homework. If you do this in your practice, have a few of each on hand so you can give them out if you hold face-to-face meetings or simply email the worksheet file to your client after a session. Remember to discuss the insights your client gained from a particular worksheet in your next coaching session!
What life coaching worksheets do I get?
Wheel of Life Assessment

Discover how balanced your client's life is
Identify which life areas are good and which need work

Top Values

Establish a guiding compass for all that your client does in their life
Use values as a metric for your client's own personalized meaning of success

Exploring Beliefs

Expose limiting beliefs your client has and turn them around
Discover empowering beliefs that your client has and acknowledge him for those

SMART Goals

Use a tried and true formula for developing rock-solid goals

Personal SWOT Analysis

Utilize this business analysis technique to help a client make an informed decision on any topic
Explore the strengths, weaknesses, opportunities and threats of any idea

Internal Representational System Preference Test
Help your client to communicate better by:

Learning his preferred representational system (i.e. visual, auditory, kinaesthetic, auditory digital)
Recognizing the representational systems used by the people in his life (family, colleagues, etc.)

Comfort Zones

Help your client to grow at an accelerated rate by identifying her growth opportunities
Discover what lies within and outside of the imaginary boundaries your client has set for herself

Personal Feedback Assessment

Help your client build a record of the feedback she gets from people (at work and at home) during the course of your coaching program
Get your client to learn even more about themselves by assessing each piece of "feedback" and discuss findings during your coaching sessions
Business Coaching Tools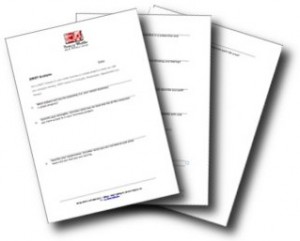 Why do I need business coaching tools?
Every type of coach ends up coaching at least a few business owners or people who are considering starting a business. When you are equipped to help out with business basics you can help reduce a lot of unnecessary stress by helping your client to focus on what they should be doing next in their business.
When should I use business coaching tools in my practice?
Offer your business coaching tools to all of your clients who run their own business or are thinking of starting a business. You'll get extra points for resourcefulness!
What business coaching tools do I get?
Business Vision Statement (Worksheet)

Help a business owner develop a vision statement for her business
Capture her high-level dream for her business

Business Mission Statement (Worksheet)

Help a business owner develop a mission statement for her business
Capture how her dream business will become a reality

Business SWOT Analysis (Worksheet)

Help a business owner run a SWOT Analysis on her whole business or a single project
Results provide useful information for future strategic planning
SWOT stands for Strengths, Weaknesses, Opportunities and Threats

5-Year Business Plan (Template)

Let your client decide to use all 70 sections of this comprehensive business plan template or trim it to the bare-bones minimum he needs to work for his business

Meeting Minutes (Template)

Many new business owners suffer from wasting time running unproductive and inefficient meetings
Give your clients this simple and easy to use meeting minutes template to help them stay focused and on track and get better results from their future meetings
Template is based on professional project management techniques
Advanced Coaching Models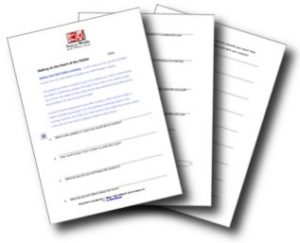 Why should I use advanced coaching models?
As the coach you can use these advanced coaching models as cheat sheets to navigate clients through sessions. These amazing questioning models can be used over and over even with the same client. You have enough coaching questions in the 7 models provided for years and years of coaching!
When should I use advanced coaching models in my practice?
Print each of these questioning methods out and have them in a binder at your coaching sessions. When you need a little inspiration, flip to a model that you like and ask your client the questions in order. The advanced coaching models are helpful for new coaches who are discovering their own coaching methods and even for older coaches who want to shake their old methods up a bit.
What models do I get?
Accountability

Use for weekly accountability coaching sessions (short 30 min sessions, same time, same day for at least 3 months)
Ask these same questions each week

Fear of Change

Use when your client is fearful of change
Help your client move overcome their fear

Fork in the Road

Use when your client is procrastinating on making a decision
Help him move them forward
Use in conjunction with the Personal SWOT Analysis (as provided in the Life Coaching Worksheets section)

How is My Coaching?

Use to get feedback on how your coaching style is working for your client
Use during a session or email them to your client Work even better together for the rest of your time together

GROW

The GROW model is a 4-step model meaning:

G – Goals
R – Reality
O – Options
W – Way Forward

Help your client get clarity on any area of her life that is challenging

Getting to the Heart of the Matter

Use if you suspect your client's current results are based on beliefs they created in the past
If your client is now ready to make new choices, this model will help unlock his/her past disempowering beliefs and lay the foundations for new empowering beliefs
Use in conjunction with Exploring Beliefs (as provided in the Life Coaching Worksheets section)

Pleasure and Pain

Use if your client is stuck on a problem/issue and just can't seem to get moving
This model has 4 simple stages

Identify the problem/issue
Identify the pain she will experience if she does not change
Identify the pleasure she will feel by changing
Commit to taking action
360° Feedback Assessments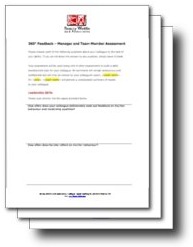 Why should I offer 360° Feedback Assessments?
It is an easy, systematized way to get real-life feedback to your client from their boss, and colleagues
It is a good way to introduce your services into an organisation through a single client
It is a professional assessment technique that many clients respond well to in pre-sales conversations
Most people are genuinely curious to know what their work colleagues think about them and this tools helps them get answers
When should I use 360° Feedback Assessments in my practice?
When a client is insecure about their performance at work a 360° Feedback Assessment can tell you if there is a real problem or if it's all in your client's head. When coaching on leadership development, a 360° Feedback Assessment gives insights into what areas your client may need to develop to take their leadership and thinking skills to the next level.
What do I get?
| | |
| --- | --- |
| Pre-sales email | This is the basic information we send out when we get a general enquiry about running 360° Feedback Assessment(s). |
| Kick-off email | Simply copy and paste the text we give you into an email and send it to your client with the 360° Feedback Assessment forms attached.Your client will manage getting the forms out to participants so all you need to focus on is consolidating the results. |
| Self Assessment | Questionnaire for your client to use to assess herself on the same criteria that her peers will be assessing her by. |
| Manager and Team Member Assessment | Questionnaire that your client's manager and 3 colleagues will use to provide you with feedback on your client's leadership and thinking skills. |
| Results Report | Use this worksheet to compile the final 360° Feedback Results.This worksheet will guide you through how to combine the results from the 360° Self-Assessment and the 4x 360° Feedback Manager and Team Member Assessments. In our practice, to ensure confidentiality for the respondents, we do not provide the 360° Feedback Results as a written report. We deliver the results verbally and it is our client's responsibility to take notes from the session. |
Coaching Journal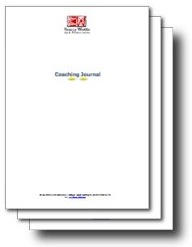 Why should my clients use a coaching journal?
A coaching journal helps your client prepare for and take notes for every session with you
It also helps keep your client focused
Adds weight and credibility to your coaching because it is professional and organized
When do I give my clients a coaching journal?
Give every client a coaching journal before your first paid coaching session together.
What is included in the coaching journal?
The coaching journal is a 20-page workbook that includes:
My Coaching Goals

 Questionnaire on how you can work best together

Introduction

Welcome message and
Tips on how to use the journal

Contacting My Coach

An area for your contact details (name, email, phone number, skype name)

My Coaching Sessions

Session preparation questions to use before each session
Notes section with a series of questions to answer during/immediately after every session

Feedback Assessment

When your client receives any relevant feedback during the course of the coaching program, he will complete a feedback assessment
This helps build a record of feedback that you can use to track the progress of your client
Your client can add as many feedback assessments as he want to
Download the Coaching Tool Kit Today
We hope that you will stand on our shoulders and use these tools in your business.
Please feel free to change the templates as much as you like to give them your unique mark in order to work even better for your clients.