Booking Appointments Cheat Sheet for Your Clients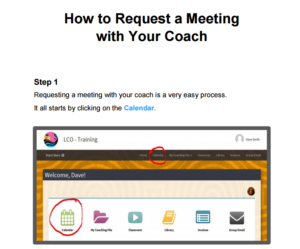 Looking for an easy way to explain to your clients how to book an appointment with you through the system?
Well look no further!
This handy cheat sheet will go through the details step-by-step – complete with pictures to help your clients with their booking needs!
Save Time and Money with Our
Professional Coaching Tools
Get Your Free Coaching Tool Samples Here
Filling out this form will also sign you up for our newsletter that keeps you informed of promotions and changes at Universal Coaching Systems.