Coach Changemakers Academy

Ready for your own coaching business but not sure where to start?
Our Coach Changemakers Academy will help you figure out what to sell, how to market it, and how to get your first clients.
More info on starting your coaching business…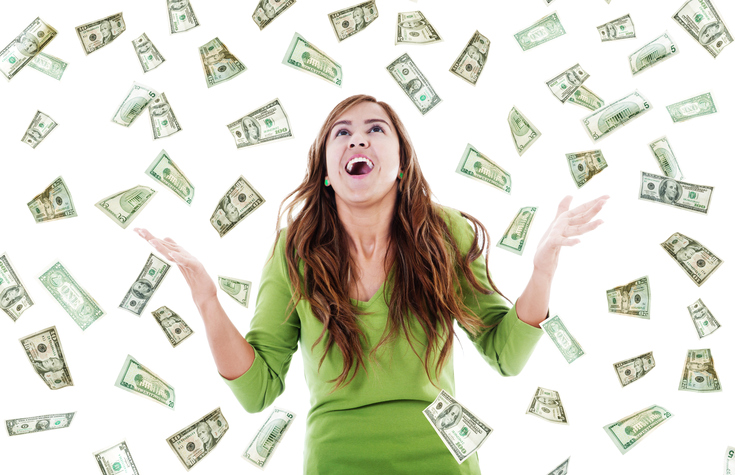 Ready for a financially viable coaching business?
We've supported thousands of coaches over the years and we've seen the struggle so many times…
There are so many talented coaches who want to make a difference but who can't seem to get the right systems in place to build a financially viable, scalable business without burnout.
In the 9 years I've been working with coach changemakers, the biggest problems I see the majority of coaches facing (and never recovering from) are…
1. They don't have anything to sell (except blocks of coaching sessions).
2. They don't have a reliable system for consistently generating leads and turning them into sales.
3. There are so many moving parts to an online coaching business that coaches get overwhelmed OR miss critical bits when trying to stitch all the pieces to together.
4. They don't have a support team who understands their online business model and holds them accountable.
The Industry is Changing
I've been following the alarmingly low completion rates for online courses. I've watched coaches pouring into the market.
I've been keeping my eye on the massive budgets and huge teams the biggest player's in the personal development industry are putting into their success behind the scenes.
I know that talented coaches, who are just stepping out into the online market, going for their first 6-figures online simply can't compete at this game with the strategies that everyone else is using.
But there is another game you can play.
STAGES of a Coaching Business

Your coaching business is like a growing baby. As it goes through each developmental stage it
needs different tools and support.
Below are the first 3 STAGES.
The Academy helps coaches in STAGE 1 and STAGE 2 gain the mindset and the systems to play at STAGE 3.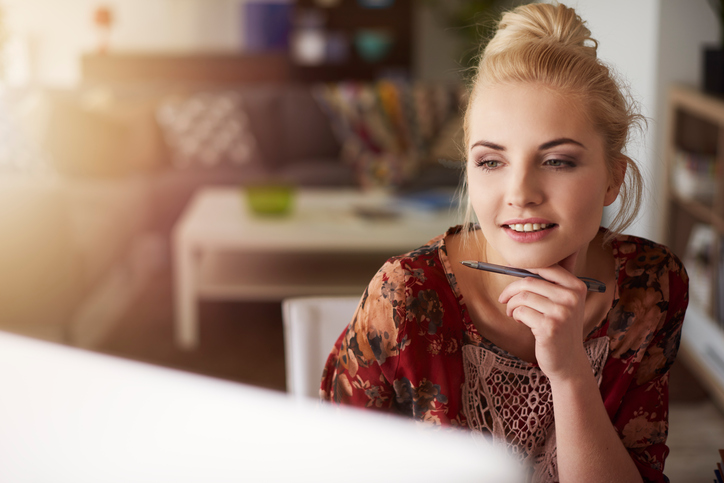 STAGE 1 – TIME-FOR-MONEY
5-10 coaching clients, you are selling one-on-one meetings, sessions are customized to each client.
STAGE 2 – SCALE

10-50 coaching clients, you are starting to leverage your time and systematize some parts of you business, you are selling one-on-one meetings and group meetings, sessions follow a process (AKA your signature program).
STAGE 3 – SYSTEMATIZE
50-100 coaching clients, your time is highly leveraged, you have a range of products for different customer budgets and stages in the buying cycle including self-study passive income products. You have a reliable and predictable way to bring the value of your coaching business to market.
The Academy helps coaches in STAGE 1 and STAGE 2 develop the mindset and build systems to play at STAGE 3.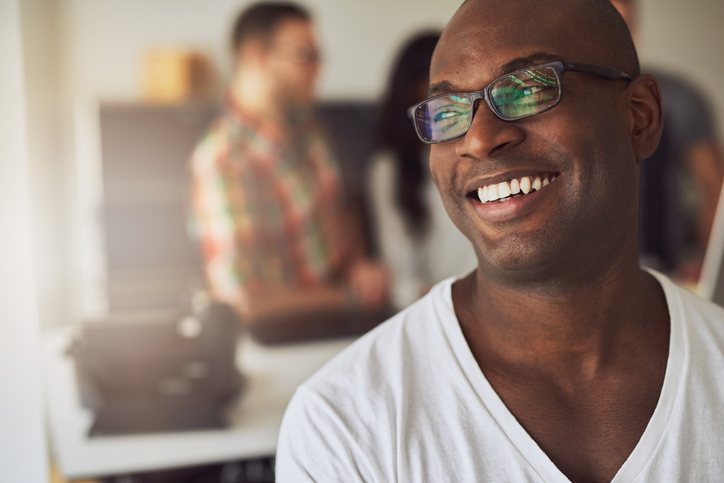 Get to a STAGE-3 Business

Through lots of trial and error over the years, we have discovered a few secrets to help you get your coaching business to STAGE 3 quickly.
Here are the essentials you need:
A signature program that you co-create with your ideal clients (so you know they will buy).
Invest in a reliable system for generating leads specifically designed for the required volume of leads and realistic advertising budgets of coach changemakers working towards a STAGE 3 business.
Contrast high-tech with high-touch – Get on the phone and talk to your ideal clients. Stand out by connecting

.
An inspiring support network – the ability to get live feedback, accountability and support from your mentors and peers who are going through the same thing as you.
INTRODUCING…
The Coach Changemakers Academy
Why I Created the Academy...

A Coaching Business Incubator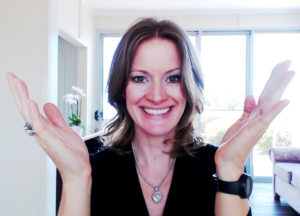 As the coach guardian, it's been my mission create a safe ecosystem for coach changemakers that cuts out all the noise and teaches you how to build your online coaching empire from the ground up in a simple, strategic and sustainable way.
I am a connector and a collaborator who loves facilitating small teams to a common goal. So I've put together a small team of experts to cover each piece of the puzzle.
I've also designed this course to be an intimate group so that each meeting is personal, fun and something that all of us look forward to attending each week (my mastermind groups run this way and I think it's the best way to build business!).
Get to know your mentors as real people (pedestals not allowed – lol!).
1
Create a signature program you get known for and your ideal clients love to buy.
2
Set up your system for generating leads when you need them.

3
Build a sales funnel that helps you convert leads into paying customers.
Your transformational work e
nables me to make a global impact.
"You do more than help build signature programs Benay. Your transformational work enables me to make a global impact. I'm honored to work with you. Yes, when the student is ready, the teacher will appear."
Kimberly Elahab

What Makes the Academy Different?
The Academy is for people who want to understand how online business works – specifically for a coaching business.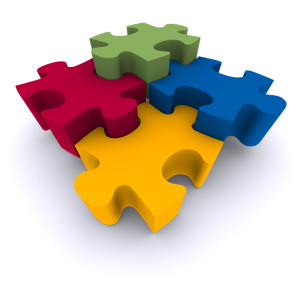 There are plenty of courses that teach you how to choose your ideal coaching niche, or how to create a signature program, how to get leads, how to create a sales funnel, how to build Facebook ads and how to successfully close a sales conversation.
BUT none of them show you how ALL the pieces simply and neatly fit together specifically for a coaching business.
AND on top of that you get to work with experts in each field, personally, during the program.
The Academy is an amazing springboard for coaches ready to start their online empire. There is nothing else like it out there, specifically for coaches.
A complete program that can get you from zero to a full-blown coaching career.
"Before I joined the Academy I had been trying to work on my coaching business for the last year really, and hadn't made much progress. I felt overwhelmed and didn't know  what to work on first. Plus being the perfectionist that I am, I would waste hours just trying to make the simplest thing perfect. 
I felt like I was failing and was going to fail at that coaching business because I didn't know how to get started.
The Academy has been this great force behind me, getting me to move forward despite my perfectionist tendencies and giving me the structure I was lacking before.
I value the investment I made in the Coach Changemakers Academy and  I want to get the most out of it. So, I don't allow myself to get behind with the course and I'm learning that done is better than perfect every time. 
I'm also learning how all of it is an experiment and that I can improve every part as I'm going along and testing what's the best way to get the results I want. 
Benay and the experts she hired to teach us each module have been invaluable. I'm learning sooooo much. Even more than I was hoping for. Benay knows her stuff when it comes to coaching and having a coaching business and then she brought along these masters to teach us about marketing, Funnels, Facebook ads, etc… 
The Academy is truly a complete program that can get you from zero to a full-blown coaching career. 
Since joining the Academy, I've set up my entire business! From having a great signature program to having my website up. From making videos to setting up successful Facebook ads. All those pieces of the puzzle are falling into place for me. I'm establishing my name as an expert in my field and I'm having a great time doing it too!
I feel so much enthusiasm and hopefulness for the future. I feel like no matter what, what I learned here can help me in any other pursuits I choose to follow. The future is looking so good and so bright, I just can't stand myself!"
Sylvie Hebert
What You Can Expect
The Coach Changemakers Academy is the perfect follow on from coaching school. We show you how to turn your skills and passion into a viable coaching business.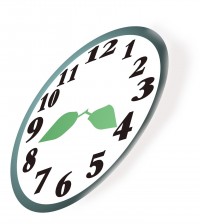 I've got it all mapped out and show you the way – one step at a time.
You have clear, achievable goals each week so, you make steady progress. All you need to do is trust the process and put in the hours, each week.
Provided you do all the work assigned, you will easily achieve the outcomes for your business that you have invested in.
When you look back after doing the work, you will be blown away at how much progress you have made!

Let me break things down for you.
When you join the Academy, you can expect…
Once You Sign Up – Day 1
With 24 hours of signing up for the Academy, you will be welcomed into the fold with a lovely video from me.
You'll be directed to all the important admin stuff you need to know about to smoothly flow through the course while we are working together.
Then, you can get started straight away on your business foundations. For this I have written a 168 page workbook for you. The workbook helps you strengthen your current business foundations (particularly around identifying your coaching sweet spot) so that you are 100% ready to move into product development.
We'll specifically be looking at:
Essential self-management practices
Values
Beliefs
Business lifestyle vision
Your coaching sweet spot
Be Part of a Small Mentoring Group

Meetings
Weekly team meetings for 15 weeks to make sure you get the job done. Meetings will be recorded if you can't make one. Teams are small to keep them personalized. You will get to know your mentors and team members.
Meetings are facilitated by the topic expert for the module you are working on so you will get LIVE support and workshop time on your issues as they come up.
Meetings are conducted using Zoom.
Between Meetings
Private Facebook Group for between meeting support.
Student Portal
Secure online portal (Life Coach Office) for our meeting calendar, video content, templates, handouts, etc. (you get to experience LCO from the client's perspective).
Training Materials

Once we start, you will get access to new training videos each week.
Each lesson comes with downloadable exercises and/or templates so you never have to start with a blank page. You'll have a kick-start every time!
You also get the Academy Planner which lists all of the activities you need to do to complete the course. You'll always know what's next so you can plan your time and check off jobs as you get them done.
And of course you get ongoing support and accountability in our private members Facebook group.
12-month Access

You get access to the Student Portal for 12 months and lifetime access to our private Facebook group.
A note on the meaning of "lifetime". As long as I'm online, doing this work, that I LOVE, you get access.
Before I joined the Academy, I was struggling with who is my ideal client, what to focus on as my signature program, and I wanted to learn how to effectively leverage FaceBook Ads to increase traffic to my website.
"Benay is inspiring and knows her clients and what her clients need to be successful. Benay put together an exceptional team of expert mentors to address everything you need to know from A to Z when it comes to creating, launching, and monetizing a coaching signature program.
The Coach Changemakers Academy has been an inspiring experience. Watching the tremendous life altering changes in my classmates as they bloom into successful entrepreneurs has been an emotionally fulfilling experience for me. Working with Benay has been in many ways a life changing experience for me as Benay has helped me to really get clear on where I want to take my business next."
Dr. Grady Batchelor, PCC, BCC, CMC

Best money spent in our lives as of yet!
"Before we joined the Academy we knew we wanted our program to be about relationships, but we were on two separate pages on what specific piece of relationships our program should be targeted to and who it should be targeted towards. Without that major piece of the puzzle we had no clue. It was holding us back in ways we couldn't even see because our ideologies were all over the place!
Together as a team we were loose canons when it came to our program! It was so many lives we wanted to change by what we were offering. Yet we couldn't get the ball rolling on changing one life because we were scattered brained on what we were offering.
I have nothing but positive things to say about this Academy!
It has helped us in many ways but one of the many major things for us was getting us to nail down our specific niche.
Being in the Academy has helped us to surround ourselves with like minded individuals we probably would have never come across in life, from all areas of the world!
The small amount of investment we put into the Academy is nothing in comparison to the wealth of knowledge we're getting as a team for the price of one!
Benay and the amazing team she brings to the table, not only helped everyone in the Academy but helped us all individually and with me and Atiya as a team!
I have to say this may be the best money spent in our lives as of yet!"
Atiya and Dwayne Johnson
PRE-LEARNING: Your Coaching Sweet Spot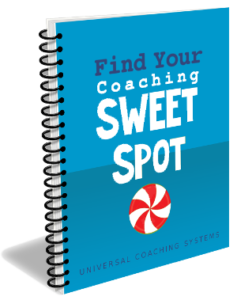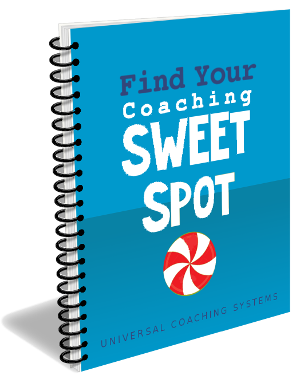 A treasure trove of material and exercises that are essential to establishing strong foundations for your coaching business.
If you still need to refine your niche, Find Your Coaching Sweetspot will help you get the job done. You can start working on this straight away.
If you are clear on your niche, please flip through and complete at least the first chapter before we start.
 With the workbook you will:
Get 100% clear on what matters most for you to be happy and fulfilled by your business (now and well into the future)
Define your perfect coaching niche
Create a clear and memorable elevator pitch
Interview some real customers about your business
Learn all about the 4 product levels you need in your coaching business to generate passive income and stay committed and energized about your coaching business
MODULE 1: Design Your Own Successful Signature Program
(with Benay Dyor)

The foundation for your coaching business.
The 3-step co-creation process I take you through is totally unique and transformational. You will leave this module with absolute clarity in your ideal client and the transformation you deliver.
You'll be able to talk about your work using the words that are in your clients head  – so they'll think you are  reading their mind. You'll create the road map of how to help your clients solve their big problem. Then you'll be given the low-stress strategy for road-testing your work before scaling up to the online version.
You will know you have a program that your ideal clients want to buy because you've checked in with real clients along the way.
MODULE 2: Build Your Sales Funnel
(with Marlon Marescia)

Provide real value to prospective clients while building your following and expert status.
During this section of the program you will write a short lead-magnet/opt-in/freebie and build out your sales funnel (including an automated follow-up email sequence). This will enable you to capture data that play an important part in your marketing strategy.
Tools from this module:
Lead-magnet/opt-in/freebie template
Templates for landing page layout including opt in – just add in your headline and freebie
Simple set up tutorials
Thank you page template
Script for Thank you video
Simple set up tutorials
Follow-up email sequence template that you tweak to suit your niche
Simple tech set-up tutorials
Tools for tracking the success of your funnel
MODULE 4: Attract Leads through Facebook Ads
(with Marlon Marescia)

Create the BEST Facebook Ad campaign for small budgets.
By now you are ready to work with Marlon Marescia, premier Facebook Ads Consultant and founder of, SalesDriven.co . He'll mentor your through the mindset, technology, and setup for your Facebook ad campaign. By the end of the module you will be ready to press "go" on your Facebook ads.
Tools from this module:
Facebook ad templates that you tweak to meet your niche
Lead generating Facebook ad campaign
Next Term starts 30-31 January 2019
and runs until 29-30 May

(Actual dates depend on your timezone)

ASAP – Start your pre-learning – If you still need to refine your niche, you get the Find Your Coaching Sweetspot Workbook. You can start working on this straight away. If you are clear on your niche, please flip through and complete at least the first chapter before we start.
Jan – March – Create your Signature Program
April – Create Your Freebie/Lead Magnet and build your Automated Sales Funnel
May – Build Your Facebook Ad Campaign to attract leads into your Sales Funnel
What Happens When You Graduate?
This course is a coaching business in-a-box. It transforms how you think about your coaching business forever.
Join the Coach Changemakers Academy and you'll soon…
Feel confident and clear about your coaching business.
Have a signature program your ideal clients love to buy.
Become the online strategist in your business.
Generate leads when you need them.
Convert leads into paying customers.
The value this program delivers is more than what it cost me and I would pay it again.

"The value that this program delivers is more than what it cost me and I would pay it again.
I have become more confident talking about my pricing for my program as my ideal clients state what they would pay based on the transformation it delivers. Not only that, I have gotten feedback that "this is solid" "someone who understands me".
This feedback has made this, once upon a time, shy and hidden woman, who lacked belief in herself, allow the business woman, the brilliant woman that I am meant to share with the world and with my tribe, to emerge.
I encourage you to do the work. Coaching is not a job, It is a calling. It is a way of life. Be encouraged to keep moving no matter how slow or steady, keep going.
Benay, You are genius at what you do. Keep showing up delivering transformation for those you are meant to serve."
What a fabulous experience, to include my clients in the creation process
"I signed up for the "Successful Signature Program" with Benay from Universal Coaching Systems hoping to improve my business by creating a program that was able to encourage massive change in my clients.
However, I have achieved much more.
Through exercises that helped me choose my niche and craft my brand based on my strengths, Benay was able to help me to quickly clarify my existing experience and the things that I love doing. She allowed me the freedom to explore what I really wanted to achieve and she motivated me in a way that ideas would spill easily from me.
Benay taught me techniques to discover more of myself, what I am capable of and what I am best at. Prior to the validation process I was quite nervous, however, this quickly disappeared with the tools Benay provided for my preparation. What a fabulous experience, to include my clients in the creation process. This gave me even more clarity and excitement with the value of my program and myself as a coach.
The weekly Mastermind meetings were of tremendous value and I treated these as accountability check-ins with coaches on the same journey. It's amazing how complete strangers can so quickly become each other's "ideas team" and cheerleaders.
I'm so glad I decided to work with you, Benay. Who'd have thought that in only 3 months time I would be chomping at the bit to launch my Signature Program. It's definitely been a fabulous journey. Thank you for simplifying the aspects that I found hard to get my head around and for sifting through my many mixed thoughts.
If any of you are like me and wondering where to start and what exactly you need to focus on to create your own Signature Program, I highly recommend that you talk to Benay today. She has a gift that will tease out your past experiences, interests, passions and skills. And I'm sure you will end up like me, so clear on what you've been put on this earth to achieve that nothing could put out the fire."
Tracie Ison
The clarity, focus and progress you get from being an Academy Graduate opens up possibilities for your life and business that you can't even see yet – because you've got to do the work first.
BEST DEAL
$1,997 — one time payment
$549 — four monthly payments
$287 — eight monthly payments

And now for your special bonuses…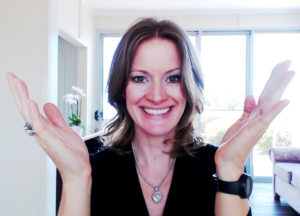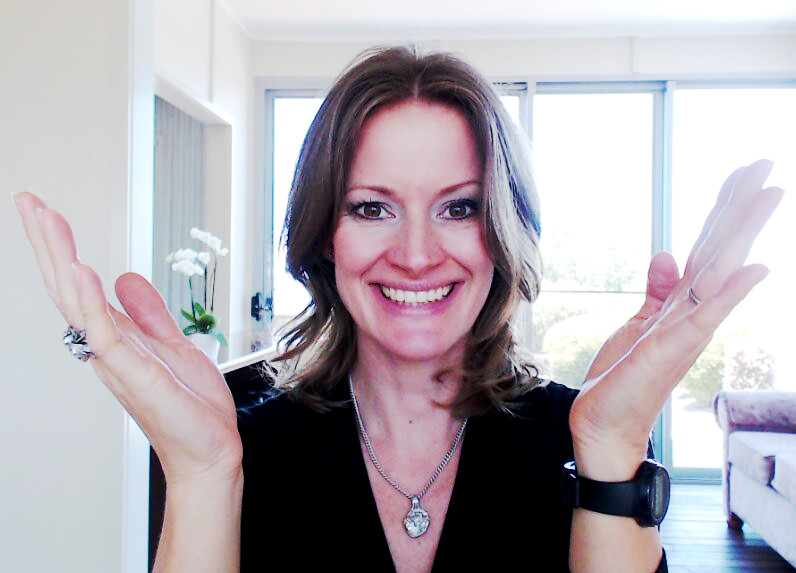 BONUS 1: 2x

Business Strategy Sessions with Benay

Dyor
(VALUE $600)

That's right, you get 2x 90 min one-on-one strategy session with Benay. If you need help with your niche I suggest you meet near the Academy kick off. If not, you can save your session to review your signature program or at graduation to map out your strategy for what's next. The session must be used within the Academy term you are enrolled in.

BONUS 2:

3-month membership to Life Coach Office Kick-starter


(VALUE $72)

Join this semester and get 3-months access to our online platform for managing your coaching business online. Perfect for running your signature program with one-on-one clients, with groups, and as a self-study online course.
BONUS 3:

How to Shoot

and Edit Your Videos
(VALUE $250)

If you decide to use video in your Facebook ad campaign and/or in your sales funnel, you will need some tips on how to do it.
Marlon has created a 3 part series on exactly how he does his videos so you'll get the master's tips.
BONUS 4:

Discovery Calls and Client Onboarding


(VALUE $250)
Get the low down on how Benay runs her discovery calls (no matter what the product is she's selling) and then how she onboards new clients with Life Coach Office.

That's $1,122 in BONUSES that actually add real value to the overall training!
14-day Money Back Guarantee
This course has a 14-day no-questions-asked Money Back Guarantee. If you don't love the program in the first 14-days of signing up we'll refund your money.
Have Questions? We Have Answers.
Frequently Asked Questions
Have Questions?
We Have Answers.
Frequently Asked Questions
Can my partner/husband/wife/assistant do the course with me?
Actually, we highly encourage this! The more support you have around you in this systematized way of growing your coaching business the more successful we know you will be.
We had a couple in the last Academy who are starting a relationship coaching business. They were both at the group meetings even though they were in different locations. Going through the course together helped them stay focused as a team.
If I'm not exactly a life coach, is this course still for me?
Our trainings have worked for life coaches, business coaches, creativity coaches, Christian coaches, writing coaches, wellness coaches, sales coaches, child therapists, career coaches and more!
If you have something to teach to others, you want to sell it online but you feel overwhelmed and are not sure where to start, the Academy will provide an excellent foundation for you. After doing the exercises, you will be light years ahead of where you are now.
I don't have a niche yet - can I do the Academy?
It's perfectly OK to not have a niche yet when you join the Academy. The pre-learning phase helps you come up with a list of the best niche options for you. So that by the time you start Module 2, you are able to choose an ideal client and a problem that you will solve with your products.
From experience it's better to start becoming an expert than to stay stuck. And the work you do in the Academy will move you forward, closer to your calling no matter what. Plus, you learn a process that you can re-use for as many future businesses as you like.
Will I be certified?
There is no formal certification from the Academy – just massive outcomes!
About how much time commitment is required weekly or perhaps over th entire course?
When we run this course on a fixed schedule (which consists of completing the pre-learining workbook of 168 pages + 4 months of weekly activities), we recommend at lest 5 hours a week to do the work. You'll find that some weeks you may need more and some weeks you may need less. The time you need also really depends on a few things like, your experience, the length of your products and your general approach to working productively.

There IS work to be done. This is not a get rich quick scheme. Most of the material will be very new for you and some people find that uncomfortable but if you come in with an investors mindset and learn the skills we teach in the Academy you will be able to use them for the rest of your business career.
Remember you'll be supported through weekly meetings with your mentors and the other coaches in your group as well as a dynamic Facebook group for our students only.
We feel confident that any coach who can commit 5 hours a week will get extraordinary results from the Academy as well as skills in product development, marketing, and sales that will last a lifetime. 
What is your refund policy?
This course has a 14-day no-questions-asked Money Back Guarantee. If you don't love the program in the first 14-days of signing up we'll refund your money.
Should you have any questions about this policy, please contact us before proceeding with the program.
Refunds and Cancellation
Due to the small group size in this program and the high demand from coaches all over the world, we are counting on your commitment to make such an exclusive opportunity available to coaches, at such an affordable price for the expertise that you are tapping into.
Your seat in this program matters because if you don't want it, another coach does. This is why, after the the 14-day cool off/ guarantee period we CAN NOT cancel your membership to the program. You are required to pay the course in full.
Should you have any questions about this policy, please contact us before proceeding with the program.
The next Academy group starts in February 2019
Find out if it's right for you by talking with Benay – choose a time slot below that suits.
Feedback from related courses…
I can't believe the progress I have made.
"Six months ago I was puddling along with my business. Since working with Benay, I've clarified who I want to work with and why, developed my signature program, worked on my website and run a successful retreat (a key part of my signature program). I have a sense of possibility and promise in a very clear way.
Benay's coaching, in partnership with her audio and video teaching, gave a structure and a challenge to these six months and I can't believe the progress I have made. Thank you."
Andrea Dean
Extremely useful and inspirational.
"I can highly recommend Benay's Next Gen program!
When I started the program, I was plugging along with projects here and there and marketing here and there. I had a vision for my business that I was moving toward, but it felt haphazard. I was also missing some foundational elements.
Through this program with Benay's materials, expertise & coaching, I have a lot more clarity, direction, products & systems in place to continue to move forward. It feels very exciting!
While Benay leads you through the program & projects with encouragement and a good amount of structure, she also greatly encourages you to listen to yourself & trust yourself – a tool that we all need if we are to succeed in building the business we are meant to have. This trust in myself is invaluable as it allows me to know that I can continue developing products & programs now that I have a system to follow & am listening to my inner wisdom.
I have invested in other business building programs, but for me Benay's program stands out high above them. Benay is an excellent role model of someone who has built her business according to the lifestyle she wants to have, instead of trying to fit a life into a business. Her coaching, expertise & thorough feedback have been extremely useful & inspirational – key elements of any business investment in my opinion!"
Janette Valentino
It's the best business decision I've made in a long time.
"As a very busy therapist and coach I realised a couple of years ago that I needed to create products to leverage my time and help me to make money while I sleep. However, knowing it and doing it are two very different things.
To be honest, I had no idea how to get started. I'd still be procrastinating now if it wasn't for Benay and the Next Generation Product Development Course. The course requires focus and commitment but Benay is with you all the way with advice, support and encouragement. She keeps you accountable and on track to reach your goals throughout the journey.
I'm so glad I signed up. It's the best business decision I've made in a long time."
Mo Perkins MEd, MA, MBACP
Commit yourself to this course 100%.
"As an experienced coach who's written and published 3 books for my specialist niche of Hair & Beauty salon owners, I have been aware of the potential of product creation for some time and even dabbled at various projects but nothing came together until I took the plunge and joined Benay's Next Generation Product Development Course.
It turned out that the combination of tools, templates, training videos and 'One to One' coaching Benay provides turned out to be exactly what I needed and I now have a complete suite of products all mapped out, with a robust marketing plan to back them up and my first workbook and course due to launch in about three weeks time.
If you're a coach who knows deep down inside that creating products is the next step for you then trust Benay and commit yourself to this course 100%. You'll be glad you did."
Simon Lotinga
Do it now.
"I can't say enough about Next Generation Product Development Program (for Coaches) – except, 'Do It Now!'
Benay takes you from identifying your core beliefs and principles to becoming a professional online presence as a coach over a six-month period that when I look back, I know I could never have gotten off the ground without her. I believe The Next Generation Program is absolutely essential to get your coaching business up and running in a solid, professional and business-like manner.
Benay's expertise guides you through those challenges in business development, she knows how to draw out the best of our expertise and get it out there for our potential clients. The accountability portion of the program is awesome.
I would not hesitate at all to recommend that enrolling in The Next Generation Program is crucial in the development and launching of your coaching business."
Leslie Dougherty
Gained the clarity I needed.
"I have really enjoyed working with Benay. Her program is very well structured and I have loved the 1:1 sessions with her. She is very talented when it comes to accountability and making sure you are moving forward. NGPD has helped me gain the clarity I needed given I was repositioning my business. I now have a clearly defined ideal client, a clear offer and pricing structure and a website reflecting all of that. Thank you so much Benay!"
AnYes van Rhijn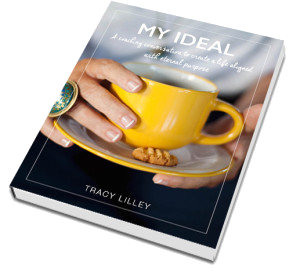 Certain of my niche and passive income.
"Before I started this program I was stuck and overwhelmed with so many ideas but very little action. I was telling myself that I needed start working these ideas but didn't know where to start!
In just the first month of Benay's program, I clarified my business values and created a compelling vision to keep me motivated. I have not only identified with great certainty, my niche, I have also created an amazing outline for a six month program.
I am feeling 'unstuck' and well resourced to tap into my creative flow with a number of other passive products in the pipeline.
A huge thanks to Benay for taking the time to outline a simple, practical and incredibly 'doable' program that gives you the 'kick' you need to get the results you want to see!"
One year later…
"Benay, I wanted to acknowledge how much your Nex Gen program impacted the course of my practice and business.
The eBook I wrote in the Next Gen has become the source of online income [LOVE getting those Paypal emails!], even more satisfying than the revenue is the knowledge that I am in my sweet spot, impacting women and adding value through my coaching content, resources and programs.
Sitting here this morning feeling very, very grateful that you said 'yes' and challenged me to say 'yes' too. Thank you."
Tracy Lilley

Tangible results.
"This is the first coaching program that has brought me tangible results
I loved the mentoring and feedback elements. This added tremendous value to Benay's overall program.
I'm glad I trusted my gut instincts and signed up!!"
Beverley Anderson