Hello!
I'm Benay, the Founder of Life Coach Office.
I'm thrilled that you've chosen to take Life Coach Office for a test drive.
My team and I are committed to helping you get the most out of your LCO subscription as quickly as possible, leaving you plenty of time for the important stuff: Coaching!
If you need help in any way with your new Life Coach Office account please reach out to us HERE.
And be sure to join our growing community of coaches – "Like" us on Facebook!
Again, welcome to the Life Coach Office community… We're glad you're here!
Happy Coaching!


---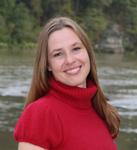 Tools and overall client management system to get my coaching business off the ground…
"I am a fitness and wellness professional and I recently added to coaching to my service offerings so that I could support my client's life and wellness goals outside of the studio.
I looked at several different online systems to help me create an interface to support clients in their coaching process and support me in developing the structure of my coaching practice. Life Coach Office offers me both.
It offers all of the functionality of more complex coaching platforms at a fraction of the price and is easy and simple to use for both myself and my clients."

Dawn Strom, MLS, Holistic Coach
Registered Somatic Movement Educator
DawnStrom.com