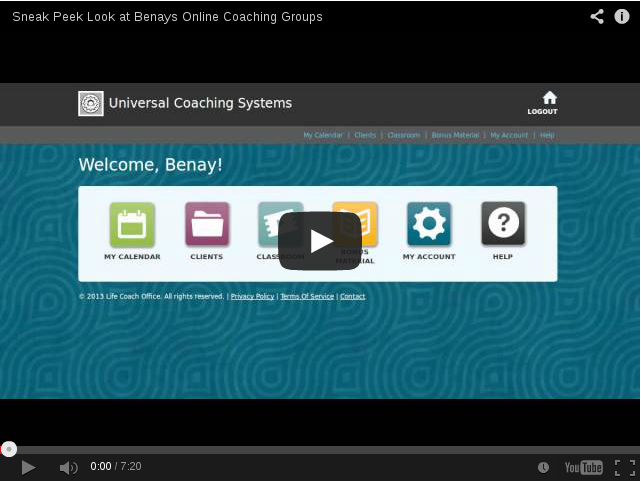 A Sneak-Peek Look into my Online Coaching Program
I put off running online coaching programs for a long time becuse I thought it would be too hard and too complicated. A very effective procrastination strategy! 😉
Fortunately, I realized that online coaching programs would be such a valuable asset for my business, that I eventually sucked it up and got on with it. 'Feel the Fear and Do It Anyway', right.
Boy, am I glad I did. It has transformed my business!
Now, I can be anywhere and work with amazing people all over the world in an organized and structured way. I also have a great additional income stream.
If you are secretly ready to run your first online coaching program, but haven't taken the final step, yet, this is for you. I'm going to show you first hand, how simple it can be to set up and manage your own online coaching program.
Here is a sneak peek, behind-the-scenes, look at how I set up my online coaching programs in my own coaching business…
P.S. You can try out Life Coach Office for 30 days for just $13. It's a month by month commitment so you can stay for as long as you like.
The following two tabs change content below.
Benay creates expert tools and systems for coaches wanting to supercharge their business. She runs her business totally online while traveling the world with her family (husband, toddler and 2 dogs). She's been coaching professionally since 2006, has a Diploma in Life Coaching, is an NLP Practitioner and has an extensive background in business analysis and high-end, IT system development.