Marketing 101 for Coaching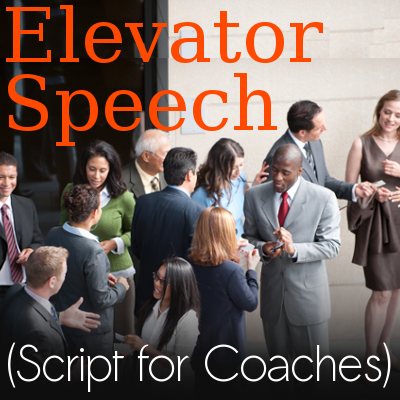 When you're at a networking event and you're asked to introduce yourself and your coaching business, does your tongue get all tied up in knots? Do you turn bright red and start feeling a bit too warm on the inside?
If, so, have no fear! I'm about to give you a handy little script that you can use to design an elevator speech that helps you feel cool, calm and collected while also imparting valuable information to your audience.