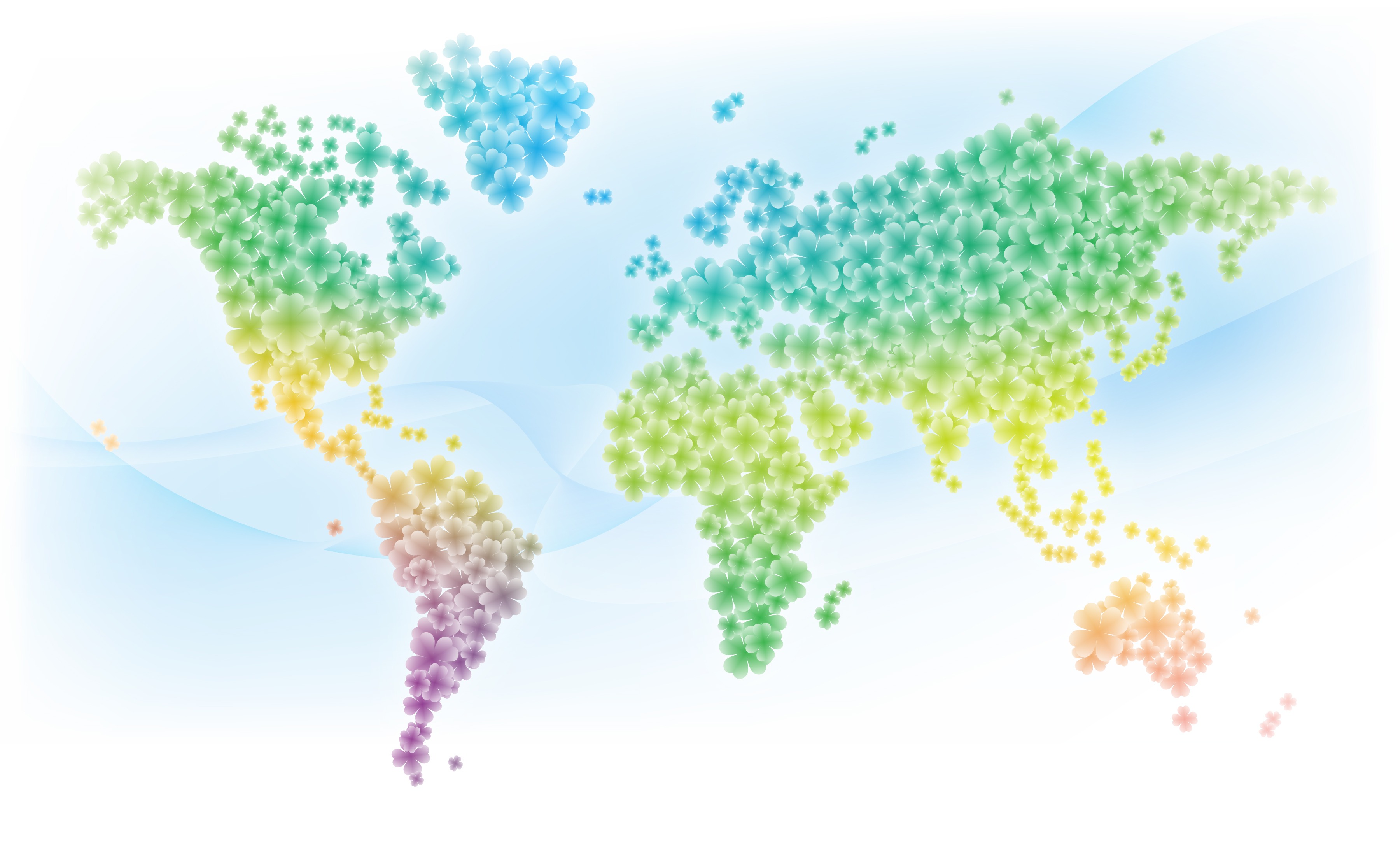 How to Choose a Country to Live In
People are really good at knowing what they don't want about a place. But, because your unconscious mind does not hear the 'don't' and only hears what comes next i.e. the thing you don't want – you end up manifesting what you don't want!
So, for heaven's sake when you are choosing a new country to live in – focus on what you want! You do this by defining things exactly as you want them to be.
Let me give you a few examples so I can be sure that you totally get this.
| | |
| --- | --- |
| Bad | Good |
| I don't want to live in a polluted environment. | I want to live in an environment with clean, fresh air. |
| I don't want to live in a place where it is grey and rains all the time. | I want to live in a place where it rains a few times a week so that everything is green and is otherwise sunny. |
| I don't want to live in a dangerous country. | I want to live in a country that is peaceful and safe. |
You can read more about the amazing power of don't can't and shouldn't here.
38 Things Your Country Must Have
Here are 38 questions to help you get really clear on the most important characteristics you DO want in the next country you move to. Once you have painted this picture for yourself it will be easier for you to determine the next right place for you.
Preferred Climate/Weather
| | |
| --- | --- |
| 1. | My preferred daytime temperature range is… |
| 2. | My preferred night-time temperature range is… |
| 3. | My favorite season(s) that I must have in the place I am living is/are… |
| 4. | How often does it rain? |
| 5. | How often is it sunny? |
| 6. | How often does it snow? |
| 7. | Most days, when I am outside, I tell myself… |
Ideal Terrain
8.
Please circle all the features that you need in your ideal terrain:

Beach
Lake
River
Mountains
Hills
Flats/Fields
Woods
Small Town or Village
Rural
City
Other – Please list

9.
Do I have a garden?
10.
What grows in my ideal terrain?
Infrastructure Needs
11.
High-speed Internet is…
12.
Electricity is…
13.
Cell/Mobile reception is…
14.
My water source is…
15.
I get my food from…
16.
My preferred mode of day-to day transportation is…
17.
My proximity to an airport is…
18.
The local education facilities are…
19.
I will rent/buy a house/villa/apartment/condo/mansion/farm/etc.
20.
For my fun, recreation and entertainment, each week I go to….
21.
For my fun, recreation and entertainment, each month I go to….
22.
For my fun, recreation and entertainment, every year I go to….
23.
Please circle any health facilities that you want nearby:

General Practitioner Clinics
Public Hospitals
Private Hospitals
Other – Please list
None

24.
Please circle any fitness facilities that you want nearby:

Gym
Yoga/Pilates Studio
Group Fitness Class
A Specific Team Sport…
Golf Course
Race Track
Other – Please list
None

25.
Please circle any luxury services you want access to:

House Cleaning
Beauty Salons
Massage Studios
Nanny
Garden and Pool Maintenance
Other – Please list
None

26.
Other things I must have nearby for me to be totally happy are…
Culture and Politics
| | |
| --- | --- |
| 27. | My top five political values are… |
| 28. | The political situation in the next country I live in is… |
| 29. | I speak…<what language(s)> |
| 30. | I will learn…<what language(s)> |
| 31. | The people around me to have an energy that is… |
| 32. | The religion(s) that I am most interested in is/are… |
| 33. | I live in a country that supports… |
| 34. | I live in a country where it is easy to… |
| 35. | I live in a country where I can… |
| 36. | I live in a country where everyone is… |
The Bottom Line
| | |
| --- | --- |
| 37. | Right now I can make <enter amount> per month doing… |
| 38. | The top countries I can actually live in now and afford my ideal lifestyle (as defined above) are… |
Need More Help With Question 38?
If it was hard for you answer question 38, then it might mean that you need to get yourself educated on your options. It's time to do some research.
Now that you know, more or less, what you are looking for, make some time to do some window-shopping. The world is a big place where most things are possible somewhere. All you need to get started is the Internet.
Although I have been through the process of choosing a country to move to a few times myself, I am no expert when it comes to knowing countries inside and out. So, here are a few fun websites to help you get started.
| | |
| --- | --- |
| Website | Description |
| International Living | All about retiring overseas. However you can learn heaps about different countries – just type in the country you are interested in into the search box. They also have cool lists of world rankings for countries. The ranking are based on other people's criteria so they may be a bit distracting but they are fun if you need to get your creative juices flowing. |
| Dollar Vigilante /Resources | Extreme political views but resourceful and creative when it comes to getting second passports, and residency. Subscribers can get access to special reports by country. |
| The Professional Hobo | Tips on traveling full time in a financially sustainable way. Some good out of the box ideas that can help people who want to move but are on a limited budget. |
I'm Building a Library
I'm putting together a list of websites that profile specific countries or regions within a country.
If you've come across any websites about a specific country or region and you think it's worth sharing with other people, please let me know about it by posting a link to the site in the comments section below.
Thanks in advance for your help!
The following two tabs change content below.
Benay creates expert tools and systems for coaches wanting to supercharge their business. She runs her business totally online while traveling the world with her family (husband, toddler and 2 dogs). She's been coaching professionally since 2006, has a Diploma in Life Coaching, is an NLP Practitioner and has an extensive background in business analysis and high-end, IT system development.