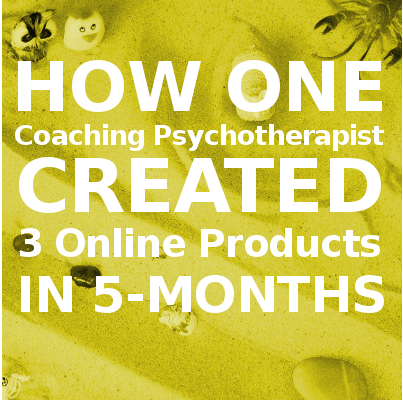 How One Coaching Psychotherapist Created 3 Online Products in 5-months
I'd Love for You to Meet Mo Perkins
Mo is a woman who has recently accomplished an amazing amount in her UK-based, coaching and counseling business.
In just 5 months, Mo has gone from opening her doors to almost anyone with any issue (and doing a good job of it too!) to honing in on her strong passion and expertise in helping people help children. She has reflected this on her website and is now so confident with the new niche that she is in the process up upgrading her website design and platform as well.
But that's not all. In this short time Mo has crafted a free gift to attract her ideal clients to her website and onto her email list. She's created an awesome workbook that practitioners working with children can buy and use to improve their skills. PLUS she's created a full online course for practitioners who want more step by step guidance on the program outlined in the workbook.
Stepping Up
Mo has stepped up and created a powerful body of work that will make a big difference. And now she can touch thousands of lives in ways that she could not easily do with her one-on work.
And this is just the beginning. With the clarity Mo has now in her business, she is totally on fire. Mapping out her full Signature Coaching Program and honing in on her coaching scope has opened up a whole range of product ideas and opportunities for her.
First-hand Tips
Mo is wonderful at what she does and she loves her work. She also has a unique approach to getting the new products she starts – done. Because of this, I've interviewed Mo so she could share her simple, effective product development and time management strategies with you.
Click play in the bar below to listen to the interview.
Discover more about Mo and her amazing work here:
mosaic-cc.com
Next Gen Course
Struggling to create your own coaching products?
Good news. Coaching product development doesn't need to be so hard.
Next Generation Product Development (for Coaches) is the game-changing online course and community that will help you breakthrough your procrastination strategies and finally deliver the goods.
The following two tabs change content below.
Benay creates expert tools and systems for coaches wanting to supercharge their business. She runs her business totally online while traveling the world with her family (husband, toddler and 2 dogs). She's been coaching professionally since 2006, has a Diploma in Life Coaching, is an NLP Practitioner and has an extensive background in business analysis and high-end, IT system development.