Tools for Your Coaching Business
Get started with our FREE
Online Life Coach: Launch Pad
Tools for Your Coaching Business
Get started with our FREE
Online Life Coach: Launch Pad
How we can help your coaching business…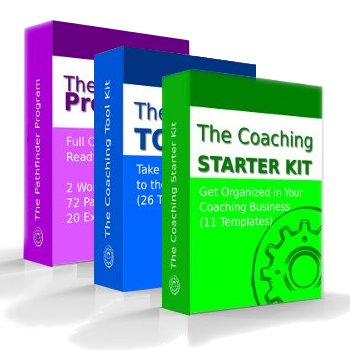 Made-for-you Coaching Tools
Download and use with your coaching clients today
Whether you're working in person or online, one-on-one, or with groups our Made-for-you Coaching Tools will give you a major boost.
Save yourself hours and get organized fast.
Take coaching sessions to the next level.
Instant, full coaching program, ready to re-sell.
Use with as many clients as you like.
Re-branding options available.
Highly recommended.

Thank you for the templates!! I just wanted to let you know how helpful they were!
I highly recommend them to any coach starting out. It is in my opinion worth the small investment! Thanks again.
Debbie Kegan
Awesome tools.
I just wanted to thank you for the awesome tools Universal Coaching Systems has provided me with for working with my clients. I recently did a workshop using the Pathfinder Program and many of the participants left with a renewed sense of who they are and definitely have a plan of action for moving forward in life. Thank you for providing such a wonderful resource to help those find direction again in life.
Mark Flory
Life Coach Office
Software to manage your coaching clients online – everything you need in one, secure place.
Easily manage your coaching business from one platform – invoices, meetings, calendar, client journals, lessons, resource library and more…
Fast and Easy to Set Up
Integrates with Any Website
Secure and Backed Up
Supports One-on-one Coaching
Manages Different Client Groups
Delivers Your Online Courses
Easy and simple to use.
I am a fitness and wellness professional and I recently added to coaching to my service offerings so that I could support my client's life and wellness goals outside of the studio.
I looked at several different online systems to help me create an interface to support clients in their coaching process and support me in developing the structure of my coaching practice. Life Coach Office offers me both.
It offers all of the functionality of more complex coaching platforms at a fraction of the price and is easy and simple to use for both myself and my clients. It has given me the structure to create the programs and tools and overall client management system to get my coaching business off the ground.
Dawn Strom, MLS
A God-send!
Finding Life Coach Office was definitely a God-send! I have tried out three other online coaching platforms that all were either more expensive or more complex. When I started trying out LCO I found much of the same functionality as the other platforms and it is significantly easier to set up and to get going.
I am admittedly not a "techie" so I needed a platform that would allow me to get things going with minimal technicalities involved. The few times I needed help with something, Kim Horvth, LCO's customer support lead has been very responsive and made me feel like my coaching business mattered.
Now that we are in 2016, I am transitioning all of my coaching programs delivery to LCO to help me to scale my business the way that works for me!
Thank you LCO for making such an outstanding online coaching platform!
Devin Stubblefield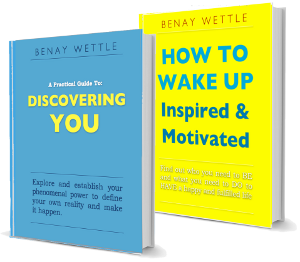 eBooks
Highly interactive guides to discovering your personal and business success
Each of Benay's eBooks document key personal development stages of her coaching journey so far. But the eBooks are not about her they are about YOU and your journey. Discover the processes and lessons that will help you reach the next level.
Totally inspired me.
Love your eBook, Discovering You. It totally inspired me to write my own eBook which has been great for my business – on so many levels.
Tracy Lilley
My husband and I discovered and re-discovered ourselves together.
After reading the intro (of Discovering YOU) I thought, "my husband needs to do this!" So, I suggested that we do it together and he agreed! My husband and I discovered and re-discovered ourselves together. It was "discovering you – finding us".
Amanda McNeice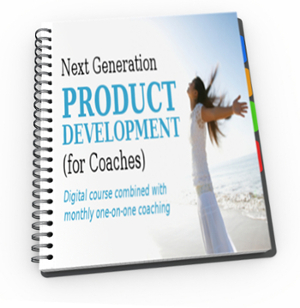 Next Gen Course
Training and mentoring to build your online coaching empire
Struggling to create your own coaching products?
Good news. Coaching product development doesn't need to be so hard.
Next Generation Product Development (for Coaches) is the game-changing online course and community that will help you breakthrough your procrastination strategies and finally deliver the goods.
If you want to develop online products this is the course for you.
6-months ago I knew I wanted to create an online product, but no idea how to begin the process. The Next Gen Course gave me a comprehensive set of tools that enabled me not only to create my first e-book, but a whole suite of online products.
Benay definitely over delivers and I would recommend any prospective participant to tap into her limitless resources. She loves to fulfill all your requests; the more you ask of her the more she seems to light up!
I've gone from uncertain to confident that I have all the information I need to develop the online products I want to produce. If you want to develop online products this is the course for you.
Patricia Leslie
Gained the clarity I needed.
I have really enjoyed working with Benay. Her program is very well structured and I have loved the 1:1 sessions with her. She is very talented when it comes to accountability and making sure you are moving forward.
Next Gen has helped me gain the clarity I needed given I was repositioning my business. I now have a clearly defined ideal client, a clear offer and pricing structure and a website reflecting all of that. Thank you so much Benay!
AnYes van Rhijn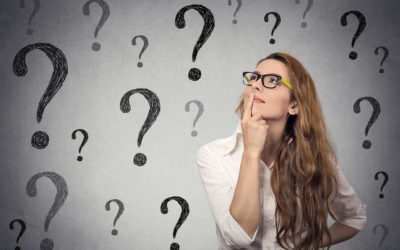 Today, I've been sorting through all of the questions I've been getting about creating products. There are so many good ones, that I decided to write a whole blog post on the topic. In this post I've chosen 8 of the most common questions I get asked about...
read more
Your successful coaching business is not a destination.
It's a way of life.